ACTIVELY
Are you hungry to experience something new?  Not for you lazy lying on the beach? And active recreation is something you love?  Warmia and Masuria is an ideal destination for active people – all year round!
There are places in Warmia and Masuria where children grin from ear to ear and adults become children again. We have prepared a list of places to visit with the whole family, where you can run, jump, act up, rest.
Find out more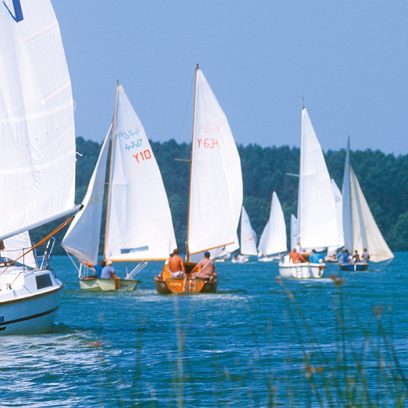 White sails stretched in the wind, sailing yachts on the shimmering surface of water is a view characteristic for Masuria. The Land of a Thousand Lakes is a Mecca for sailors - lakes connected by canals create perfect conditions for swinging on the water and discovering places where man is in vain, where unspoiled nature is not only a cliché, and sunrises reflected in the water mirror remain in memory for a long time.
Find out more