ACTIVELY
Are you hungry to experience something new?  Not for you lazy lying on the beach? And active recreation is something you love?  Warmia and Masuria is an ideal destination for active people – all year round!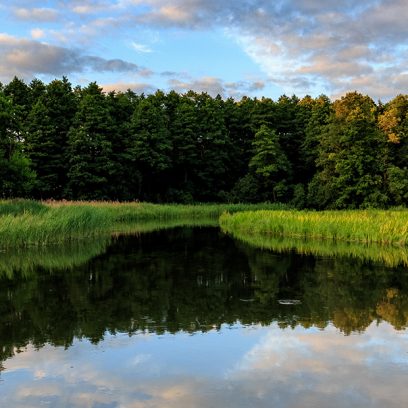 The Krutynia river starts its course in the Mragowo Lake District, flows out of Warpuńskie Lake, crosses lakes in the Masurian Plain and ends its course in the Land of the Great Masurian Lakes. The trail leads through a dozen or so lakes connected by short rivers, which have been given the common name Krutynia.
Find out more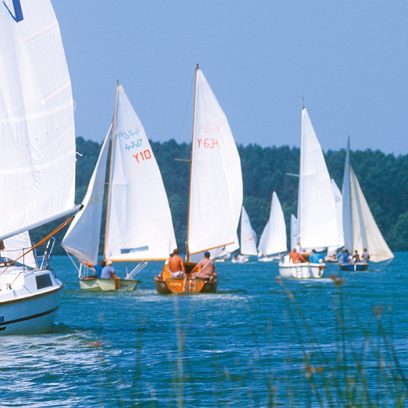 White sails stretched in the wind, sailing yachts on the shimmering surface of water is a view characteristic for Masuria. The Land of a Thousand Lakes is a Mecca for sailors - lakes connected by canals create perfect conditions for swinging on the water and discovering places where man is in vain, where unspoiled nature is not only a cliché, and sunrises reflected in the water mirror remain in memory for a long time.
Find out more