Freshly gathered – here nature rules
Imagine that you have unspoiled nature at your fingertips and that you can draw from it what is good and healthy. Among the clean air and crystal waters of Warmia and Masuria, the benefits of nature are plenty.
Mushrooms, aromatic herbs, the tastiest vegetables, freshly caught fish. You have the opportunity to gather the products yourself for a delicious breakfast, catch fish for a barbecue in clean Masurian waters, or you can go to places where fresh, healthy and hearty cuisine reigns.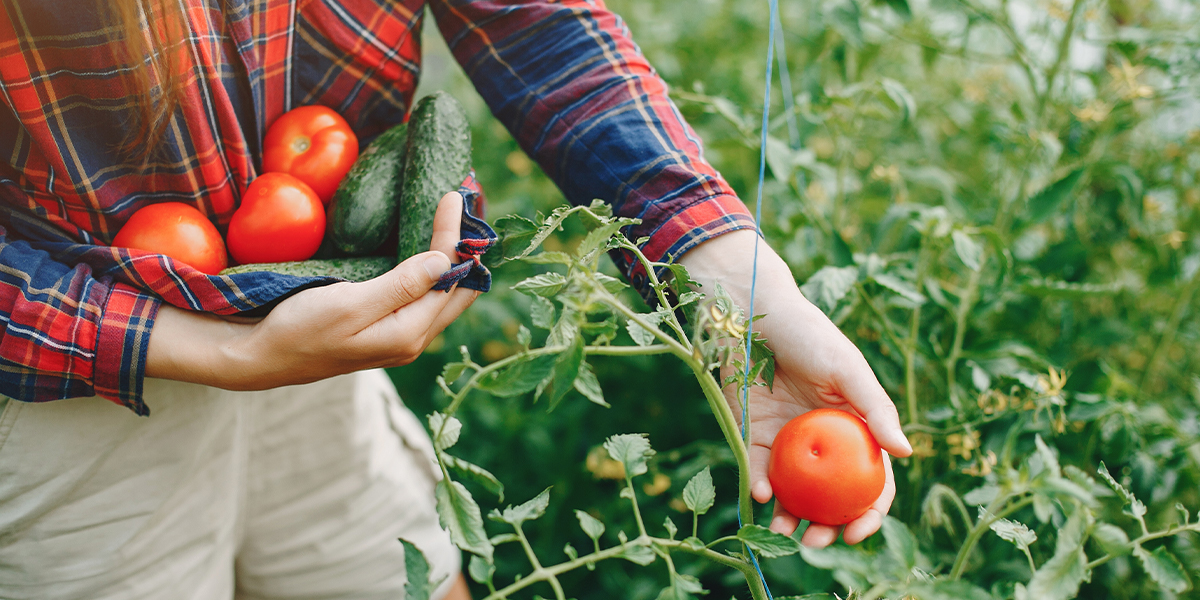 Jeziorany Eco Market
Every Saturday, from the beginning of June to the end of September, Jeziorany attracts lovers of the best of nature. It is here in the Eco Market that you can expect a festival of local products, hand-made and on a small scale.  Healthy vegetables and fruits, cheese made from milk from cows and goats grazing on green meadows, the best kinds of honey and many other delicacies.
Whoever comes to the Eco Market once will come back for fresh yeast rolls, like from grandma and all the goodies that come from people who have a passion and adoration for the unhurried and healthy lifestyle.
"Permakultura Skolity" – permaculture in Świątki
Do you know what the word permaculture means? The simplest definition is to be inspired by nature and to respect the principles that have long existed in it.  Permaculture is becoming increasingly popular because it shows that harmony between human activity and the environment can be achieved. The first such large permaculture garden in Warmia was created in Skolity, where the hosts emphasize the importance of taking care of the Earth, taking care of people and sharing what they cultivate. And they grow organic vegetables, flowers and herbs.
Their aim is to create the Warmian Organic Food Centre, which they are working on persistently.  Apart from fresh and healthy vegetables, Kamila and Robert, owners of Permakultura Skolity, share their knowledge during workshops to build and design stationary and mobile permaculture gardens.
Kwaśne Jabłko (A sour apple) in Włodowo
In the Pasłęka valley, away from roads and buildings, there is an eco-habitat Kwaśne Jabłko. What is waiting for you here? Blissful silence, meadows, fields, forests and famous ciders of own production. From different kinds of apples, with an emphasis on these local varieties, ciders are made in a small cider manufactory, and they are awarded prizes not only in Poland. Ciders from Kwaśne Jabłko were among the winners of the British Cider Championship in 2015 in the category of the best non-British ciders in the world.
The taste of ciders ripened for a long time in oak barrels is one of many topics that can be discussed with owners, who can talk about cider for hours. But ciders are not the only reason to visit Kwaśne Jabłko. Worth mentioning are also local products, home-made bread, fluffy yeast cake, vegan cakes and the famous pizza, served every Sunday.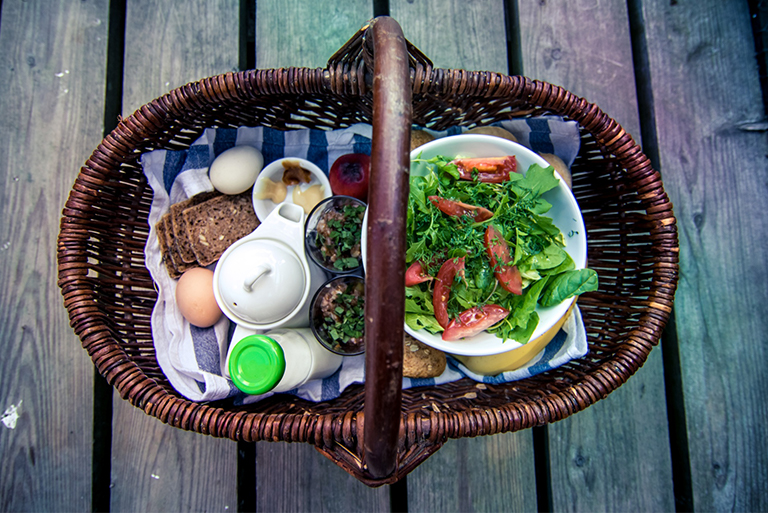 The Great Place" in Tłokowo
Fajne Miejsce – "The Great Place" in Tłokowo
Here, the food plays the first fiddle. And not just any food. The dishes here are based on the seasons, they are prepared from what nature has just given. Many people will probably be glad that it is Ewa Pe, a culinary blogger, who was appreciated in the culinary guide of Gault & Millau, who cooks for Fajne Miejsce.
It is impossible to resist the pleasure of trying the lunches she prepares. Eating here is pure gourmet enjoyment.  You can also make an appointment for a workshop to cook vegan wonders and taste the flowers. Do you know what nasturtium and peony taste like? If not, you must visit Fajne Miejsce.