Culture abounds in Warmia and Masuria this July
During the summer season, Warmia and Masuria host a cultural event almost every day. They are so diverse in nature that everyone is sure to find something for themselves. That's why it's a good idea to take a look at the calendar of events to plan your stay for the right time. We have prepared for you a list of the most interesting cultural events taking place in Warmia and Masuria this July.
Masurian Night of Entertainment – 8 July, Mrągowo
This is a new addition to the calendar of summer events in Masuria – an entertainment event that will take place the day before the legendary Masurian Sketch Comedy Night. During the evening, the audience will see performances by: Paranienormalni, Chyba, Zdolni i Skromni, Czwarta Fala, Andrzej Kozłowski, Antoni Gorgoń-Grucha and comic illusionist Mr. Li, as well as star musicians – Kayah, Nick Sincler and Daria.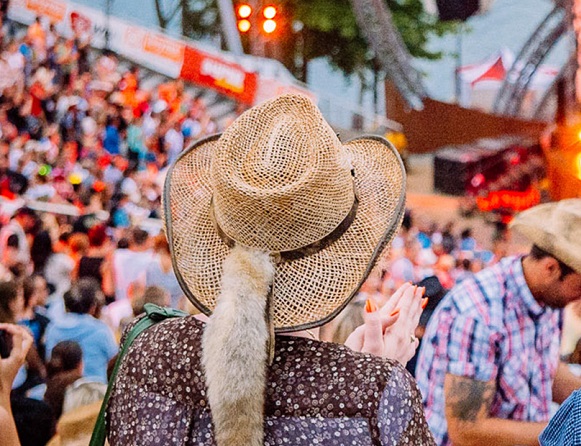 Masurian Sketch Comedy Night – 9 July, Mrągowo
This is the 23rd time fans of the Polish sketch comedy scene from all over the country will flock to the famous entertainment event. This year, the amphitheatre in Mrągowo will feature appereances by: Ani Mru-Mru, Kabaret Chyba, Paranienormalni, Kabaret Jurki, Kabaret Czesuaf, Andrzej Kozłowski, Katarzyna Bujakiewicz, Klaudia Halejcio, Łukasz Żak and Fair Play Crew.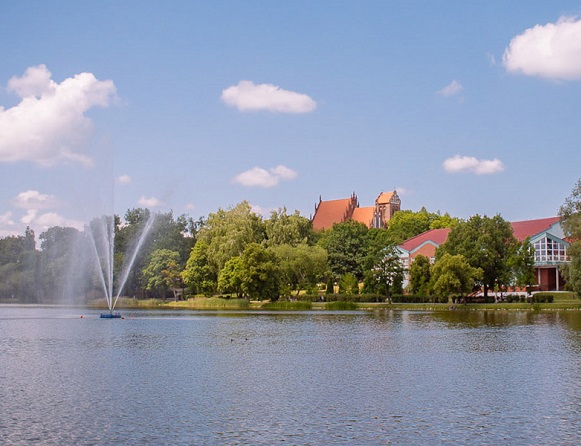 Iława
Ostróda Reggae Festival – 7-10 July, Ostróda
Ostróda invites you to another edition of Poland's top reggae festival, an event that brings together fans of music and subculture originating from Jamaica.
The 7th Belcanto Masurian Opera Festival – 16 July, Iława
A spiritual feast for aficionados of opera, choral and symphonic music. This year, spectators will hear the greatest opera and pop hits from Italy.
Staging of the Battle of Grunwald – 16 July, Grunwald Fields
Another edition of the staging of the Battle of Grunwald – the first after a hiatus caused by the pandemic. The event attracts history buffs and enthusiasts of the Middle Ages from all over the world. Over 1,400 knights will take part in the reenactment. It will be accompanied by numerous attractions linked to the era. Spectators will have the opportunity to meet knights, archers, horsemen, craftsmen, and to participate in games, tournaments and contests, as well as sample the specialties of medieval cuisine.
Fot. www.grunwald1410.pl / www.fb.com/grunwald/
Staging of the Battle of Grunwald
Olsztyn Days and Jakubowy Fair – 21-24 July, Olsztyn
The capital of Warmia and Masuria invites you to the 19th Jakubów Fair, held as part of the Olsztyn Days. This year's main highlight are street theatre performances. Numerous concerts and competitions will also be held, whereas the fair will feature regional food, handcrafts, artisan products and souvenirs. Anyone interested will also be able to take part in Warmian song and dance workshops, learn about forgotten social games for kids, and discover the secrets of Olsztyn by visiting the nooks and crannies of the city with an insider guide.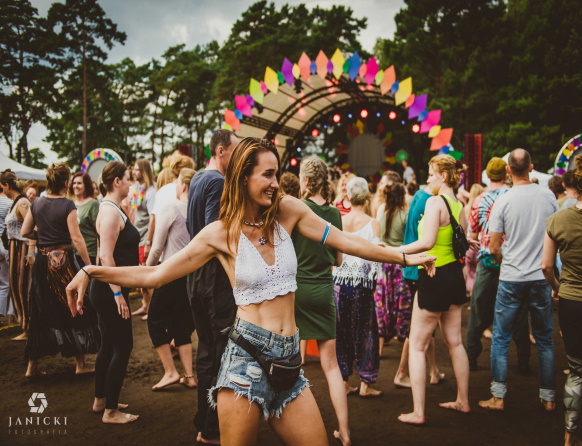 Vibrations Festival
Vibrations Festival – 21-25 July, Giże near Olecko
The largest festival in Poland dedicated to personal growth, living in harmony with nature, self-care and environmental awareness. This is the second time the event will be held in Masuria. The five-day event will include: lectures, workshops, concerts, dancing events, bonfires, group yoga and meditation sessions. The festival will also include a "body zone", where you will be able to take advantage of many treatments and massages, as well as a vegetarian food zone.
Fot. www.FB.com/wibracjefestiwalofficial/
Roma Music and Dance Concert – 24 July, Mrągowo
It is an annual event drawing enthusiasts of Romani culture and music.
Mrągowo Country Picnic – 29-31 July, Mrągowo
The 41st edition of the cult event attracting lovers of country music, westerns and the Wild West.
In our next article, we will invite you to events taking place in August. Stay with us!