Fishing under the ice in the Warmia-Masuria region
In recent years, winter swimming has become more and more popular in our country. And this is probably what many people associate active recreation on a frozen lake with. The Warmia-Masuria region is not only a Mecca for the enthusiasts of winter swimming, but also an important spot on the map for the enthusiasts of fishing under the ice.
What creates favorable conditions for taking up this form of fishing is the climate. Due to the location of the region up north of the country and with some distance from the sea, winters here are particularly freezing cold. We can still observe winters during which the ice appears on the lakes in December and does not disappear until the end of March.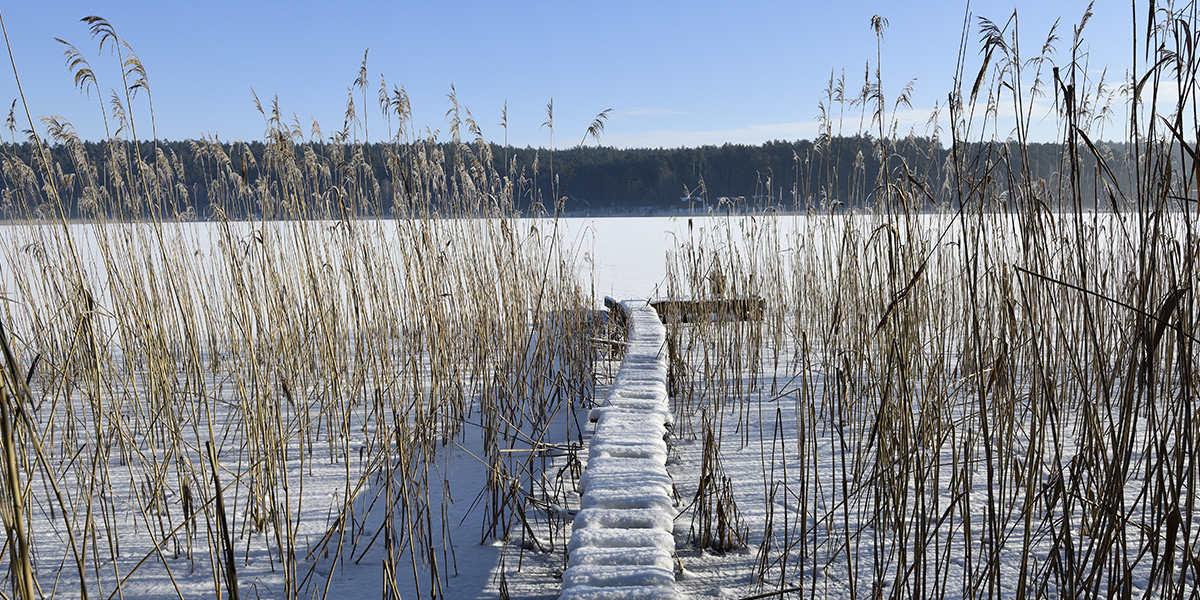 What should you keep in mind when going for a catch under the ice? In order for fishing to be safe for us, the ice sheet should reach adequate thickness; that is, it should remain on the lake for at least a few days in frosty weather. In order to make it for a few hours in cold and wind, you should dress appropriately. The most essential should be thermal clothes and a waterproof jacket, as well as waterproof shoes with a thick felt insole. It is worth remembering about a comfortable seat that insulates against the ice.
Of course, you will need an auger to drill a hole. For your own safety, you should also equip yourself with ice safety picks for getting back on the ice in the event of falling into the water. It will be safer to go fishing with a company than alone. Once you are all set, all you need to do is take the fishing license and the proof of fishing fee payment in the selected fishery and go fishing.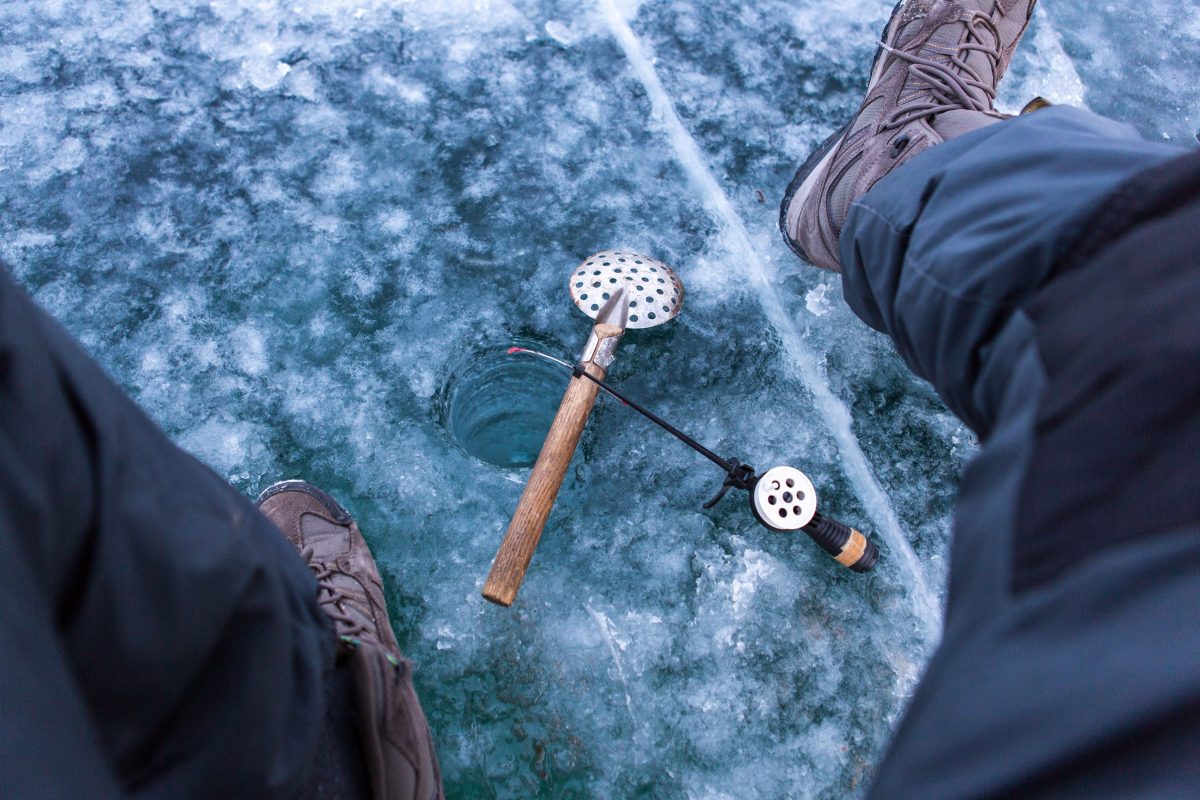 During fishing, you may only fish with one rod and use the allowed baits (you are not allowed to fish with live bait). The hole we make in the ice must be a maximum of 20 cm in diameter and must be at least 10 m away from the other holes. When we finish fishing, the principles of good habit say we should mark the ice hole we made (e.g. with a reed) so that it does not become a trap for other people moving on the ice.
Fishing under the ice in the Warmia-Masuria region is allowed wherever it is lawfully admitted. However, it is worth choosing deep and clean lakes. Fish have good living conditions here during winter, so you can expect abundant catches. If you haven't tried fishing under the ice yet, it's high time you checked out yourself that the Warmia-Masuria region is a paradise for fishing enthusiasts also in winter.