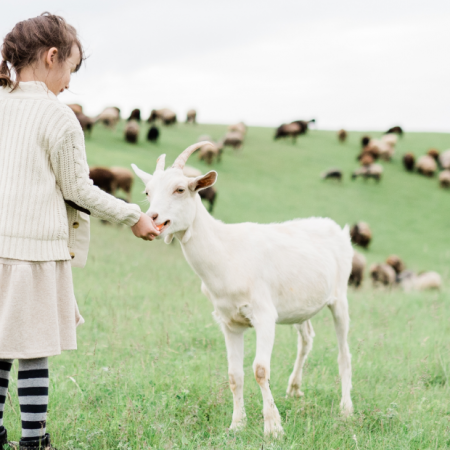 Get to know agritourism in Warmia and Masuria, ideal for families with children!
Currently, agritourism farms are of a completely different quality than several years ago. When choosing this type of facility, we can count not only on the close contact with nature, but also on comfort and interesting ideas for spending free time. It will be especially appreciated by families traveling with children, who will be able to freely gain new experiences, learn and play in such places with a feeling of full freedom and unlimited joy. Explore agritourism farms worth visiting.
In Warmia, there is a magical place created out of passion – Janczary agritourism. There is a homely atmosphere here, ruled by excellent Old Polish cuisine, but the most important is the possibility of a close contact with nature and recreation. A horse stud and fish ponds await the guests. The youngest ones will be delighted by the animals inhabiting the mini zoo. With the whole family, you can go for a ride in ladder carts or a horse-drawn carriage, and in winter take part in a sleigh ride.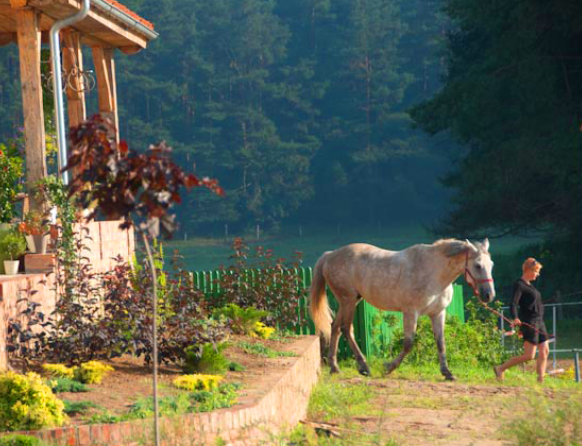 Gospodarstwo Agroturystyczne Janczary
Folwark Łuknajno  is located in the Masurian Landscape Park, between Lake Łuknajno and Lake Śniardwy. The biggest attraction of this place is the Łuknajno Lake Reserve with observation towers. Another advantage is the picturesque view of Śniardwy from the lookout tower. A private beach with a pier belongs to the property. Water equipment can be rented on the spot. Free bicycle rental gives you the opportunity to organise family trips on two wheels. And if instead of the rooms in the old manor buildings of the beginning of the 20th century, you prefer a camping adventure, a camping site with sanitary facilities is waiting for you.
Siedlisko na Wygonie
Near Mikołajki lies the Siedlisko na Wygonie. In the area surrounded by nature, there is a pond, a shed with a place for a bonfire, hammocks, a playground, archery ranges, and a playground with a trampoline for children. On site you can rent bikes. Children can play with domesticated animals in the habitat.
The agritourism Ostrów Kierwiński is a family atmosphere, hospitality and the taste of home cooking – in short, a memory of the grandparents' holidays in the countryside. Rest on a blanket or a deckchair, an evening by the fire – these are attractions that are hard to come across in large cities. There is also a playground for children with a house, a slide, a swing and a sandbox, a summer playroom, a swimming pool, and even an open-air museum of old agricultural machines. Children will enjoy the presence of numerous animals – goats, donkeys, pony, dogs, cats, rabbits and hens.
Ziołowa Dolina[Herbal Valley] is located in Warmia, not far from Olsztyn. For the youngest guests there is a playground, a mini zoo and many other attractions which the hosts organise on request – shooting competitions, rides in military vehicles, horse-drawn carriage tours around the area. In the area of the Green Valley, you will meet many animals: horses, donkeys, ostriches, and chickens.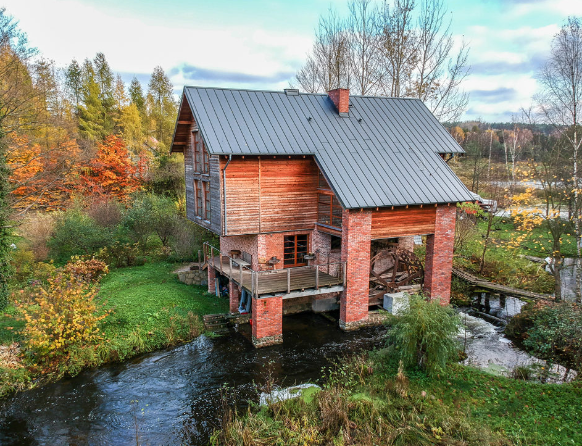 Młyn Patryki
In the Patryki's Mill, located a dozen or so kilometers from Olsztyn, there is no television and the telephones are very slow, so that instead of spending time in front of the screen, the children will devote themselves to other, more active and creative activities.
These are just a few proposals, there are many more agritourism farms in Warmia and Mazury – each has its own unique character, and they are connected by the possibility of close contact with nature and a free, idyllic atmosphere. We encourage you to explore it on your own!