A network of cycling trails in Warmia and Masuria is being developed
Warmia and Masuria is a region where everyone will find something for themselves – unspoilt nature, beautiful lake landscapes, forests, fields and meadows, numerous monuments testifying to the rich past of the region. All this can be experienced by traveling one of the many cycling routes. Most trails are not difficult and lead through forest or field roads.
Some trails are located in the vicinity of popular holiday villages, which makes the stay more attractive for tourists. But there are also trails that amateurs of two-wheelers ride for many kilometers, going only through forests, fields, meadows, and along the shores of lakes.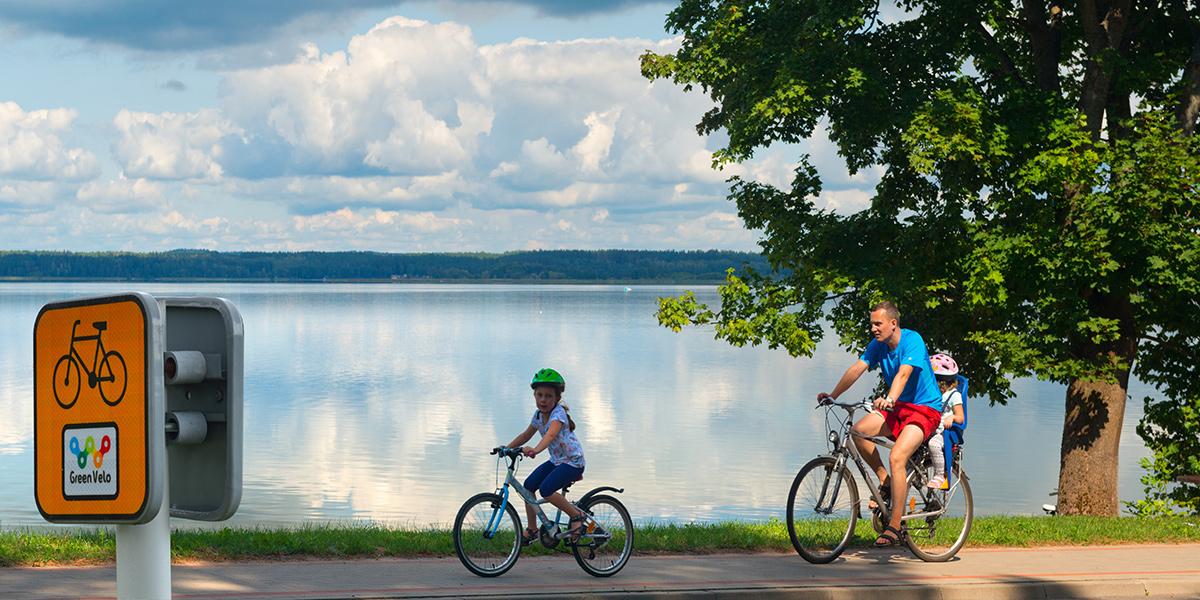 The "Railway Trail" bicycle path Lidzbark Warmiński - Orneta
Green Velo East Bicycle Trail
Green Velo is the longest consistently marked cycling route in Poland. It winds through five voivodeships located in the eastern part of the country. Its section in the region is almost 400 km long and leads from Elbląg, through Frombork, Braniewo, Gotówko, Górowo Iławeckie, Lidzbark Warmiński, Bartoszyce, Korsze, Węgorzewo to Gołdap. It then crosses the eastern border of the region and continues through Suwalszczyzna. The route is well marked: orange metal plates with a trail symbol.
"North Masuria" bicycle kingdom
Tourists on the Green Velo trail can enjoy a wide variety of landscapes. The trail bypasses the most famous area of Masuria, with mass-visited places such as Mikołajki and Giżycko. It reaches only the northernmost city of the area – Węgorzewo.
Those who want to see at least a part of the Great Masurian Lakes can stay for longer in one of the most interesting places on the entire route for the service of cyclists – by Lake Mamry near Węgorzewo.
The Węgorzewo - Ogonki bicycle path
The bicycle path of the Elbląg Canal
Elbląg Canal Cycling Trail
The route leads along the Elbląg Canal and connects Elbląg (the starting point of Green Velo) with Ostróda. The trail starts in Elbląg at the Kaliningrad roundabout and ends in Ostróda at the Ostródzko-Elbląg Marina by Lake Drwęckie.
The length of the trail is 84.6 km. The most interesting place on the route is Druzno Lake – a reserve of water and mud birds.